Jorge Amado's Salvador, Brazil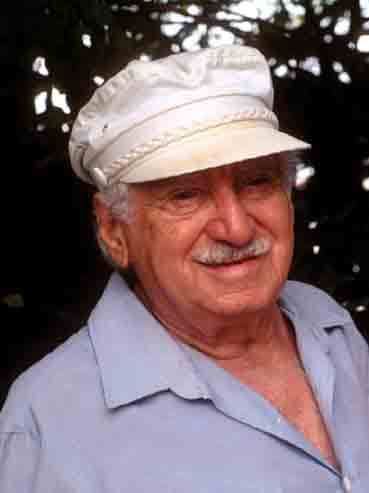 Jorge Amado
(1912-2001)
Imagine my surprise and delight this morning to find in the New York Times a travel
article
about Jorge Amado's Salvador, Brazil:
...now, more than six years after his death, Amado's exuberant spirit, aesthetic and characters seem to permeate the streets of the place he described both as "the most mysterious and beautiful of the world's cities" and "the most languid of women."

For visitors keen to experience those tropical mysteries, Amado went so far as to suggest an itinerary in his novel, "Tereza Batista: Home From the Wars." He wanted tourists to see not just "our beaches, our churches embroidered with gold, the blue Portuguese ceramic tiles, the Baroque, the picturesque popular festivals and the fetishist ceremonies," but also "the putridity of the slum houses on stilts and the whorehouses."

That kind of dichotomy was typical of Amado, who, especially in his early years, tended to see everything as pairs of opposites: good and evil, black and white, sacred and profane, rich and poor. He even managed to impose that Manichean vision on the geography of Salvador, scorning Rua Chile, then the main commercial street of the upper city, and its well-to-do clientele in favor of the lower city and the port, where sailors, longshoremen, beggars, prostitutes and grifters saturated him in "the greasy black mystery of the city of Salvador da Bahia."

I remember with joy when I first "discovered" Amado. About 30 years ago, I found a paperback copy of his 1958 novel,
Gabriela, Cinnamon and Clove
, at the bookstore on Spring Street a few doors off West Broadway. I bought the book because I had just discovered (a little late) the Latin Boom, and without having a guide to direct my reading, I bought books just to try them out. It was not a particularly risky way to go: the Latin Boom was being translated and published in English in paperback. In retrospect, that I devoured it should not have been a surprise. Unknown to me, Sartre called this book "the best example of a folk novel." Of course, I loved it. How could I not? For years I referred to it (or Vargas Llosa's
The Green House
) as one of my favorite novels. No matter that so few people had read Amado in English, I read and re-read his work. Most recently, I was delighted by Amado's 1988 novel
The War of the Saints
, also set in Salvador. How I wish there were more of his work.
I'm putting Salvador, Brazil on my list of places to visit, right next to Neruda's Temuco, Chile.
Etiquetas: Brazil, Gabriela Cinnamon and Clove, Jorge Amado, Salvador